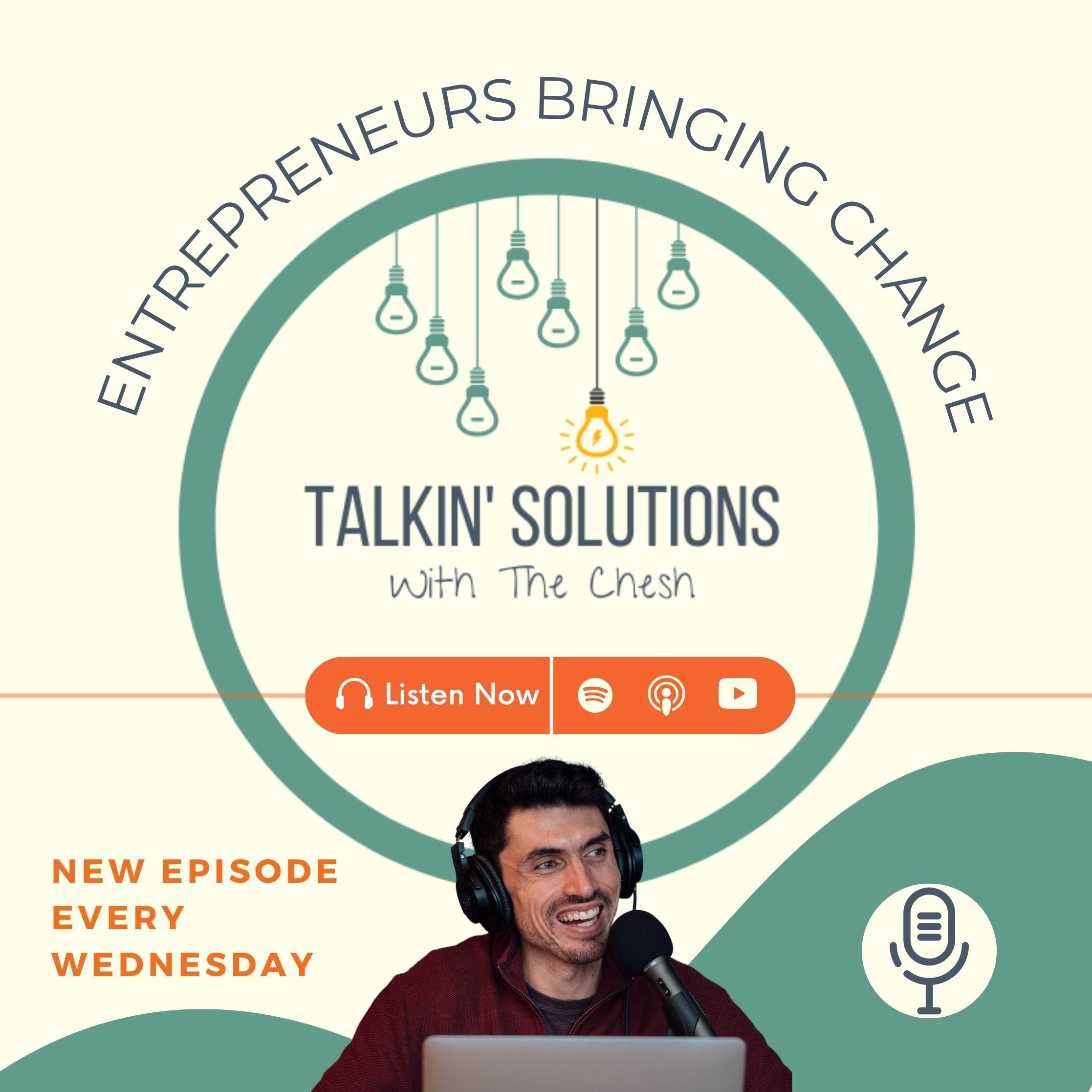 A weekly show highlighting global thought leaders with solutions to societal and global problems. Featuring impact driven founders, social entrepreneurs, authors, investors, employees, and more who are leading their industries in providing solutions to some of our most pressing problems. Learn about how their solution will help solve these societal and global issues, and what inspired them to take action. William Cheshier hosts the show and brings his professional broadcasting experience to the podcast world. An entrepreneur himself, Will hopes this podcast brings positivity to the table and inspires people to talk about innovative and exciting solutions.
Episodes
Wednesday Mar 29, 2023
Wednesday Mar 29, 2023
Daniel Jilg is the co-founder of TelemetryDeck and joins the Talkin' Solutions podcast for a conversation about the importance of understanding data privacy and what you can do to understand how your data is being used.
TelemetryDeck helps companies improve their product by supplying immediate, accurate usage data while users utilize their app or website. What separates them from other companies is that they anonymize all of their user data to provide more security and privacy to their users without compromising the quality of their analytics.
In this episode we discuss:
👉 Defining data privacy and understanding what it is and how it affects you
👉 How companies collect, utilize and sell your data
👉 Actionable tips you can do to be more aware of the data that you allow companies to use
👉 How TelemetryDeck anonymizes a person's data while providing top tier analytics to measure usage on apps and websites
👉 Top tier analytics and data usage information you should focus on when analyzing your website or app's performance
Get access with a special promo code "CHESH" when you check out TelemetryDeck for more information about how to download the app and how you can build sustainable habits to improve your well-being.
Follow TelemetryDeck on LinkedIn
Follow TelemetryDeck on Instagram
Follow TelemetryDeck on Twitter
You can learn about more impact driven solutions through entrepreneurship by following Talkin' Solutions on IG + LinkedIn + YouTube and host Will Cheshier on LinkedIn, Twitter and TikTok.
Sign up for the Talkin' Solutions Newsletter for weekly updates in the world of social impact investing and mission driven entrepreneurship.