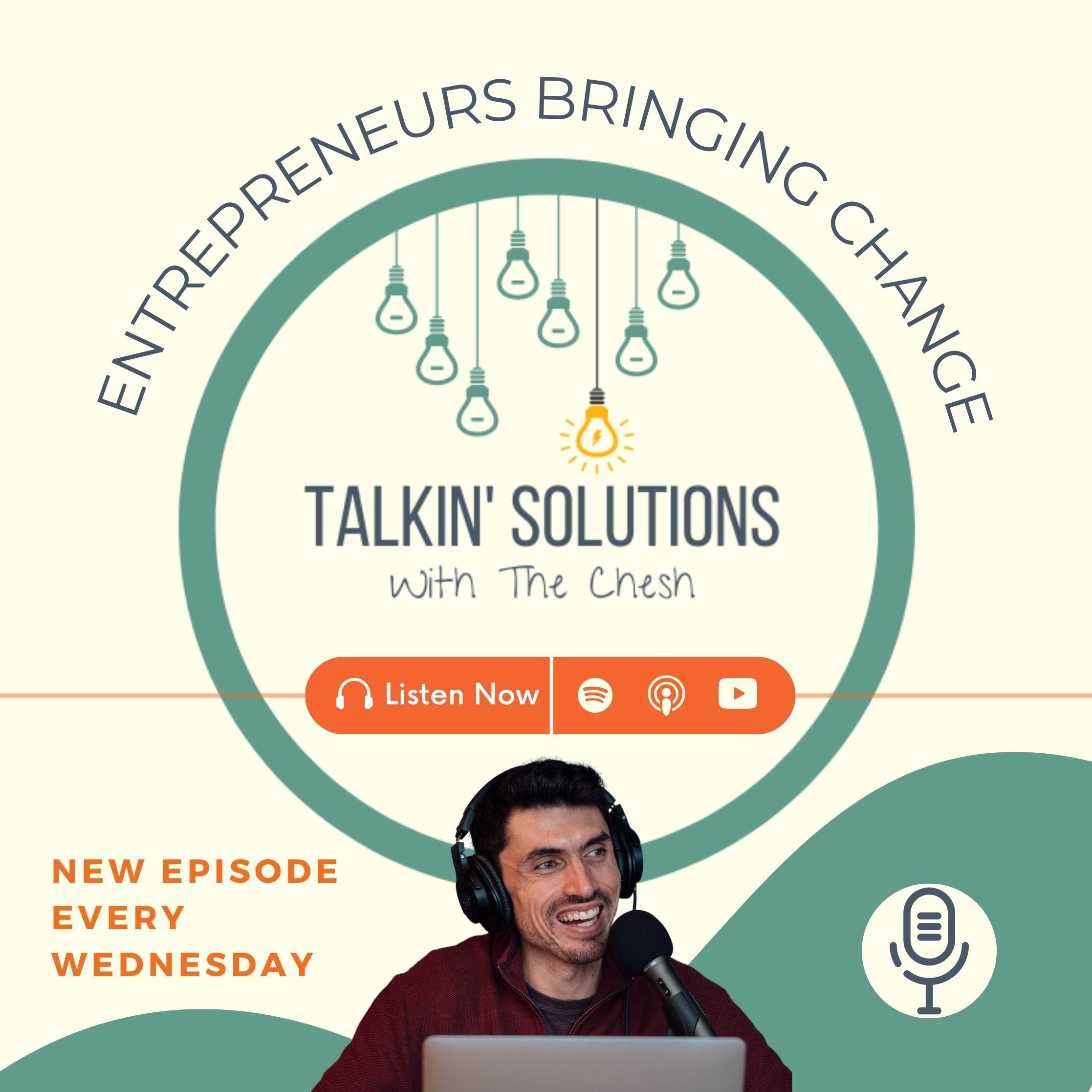 A weekly show highlighting global thought leaders with solutions to societal and global problems. Featuring impact driven founders, social entrepreneurs, authors, investors, employees, and more who are leading their industries in providing solutions to some of our most pressing problems. Learn about how their solution will help solve these societal and global issues, and what inspired them to take action. William Cheshier hosts the show and brings his professional broadcasting experience to the podcast world. An entrepreneur himself, Will hopes this podcast brings positivity to the table and inspires people to talk about innovative and exciting solutions.
Episodes
Wednesday Mar 22, 2023
Wednesday Mar 22, 2023
Rebecca Rosenberg is the CEO & Founder of ReBokeh and joins the podcast to discuss her solution to individuals that have low to moderate vision impairments, affecting more than 25 million Americans. 
ReBokeh's vision and mission is to make it simple for all individuals to see by providing sleek, affordable and streamlined assistive technologies through their downloadable app available on iOS and Android.
Currently, ReBokeh has been downloaded in over 70 countries with thousands of users. 
In this episode we discuss:
👉 Rebecca's personal story and how her own vision impairment shaped her idea for ReBokeh
👉 How the application provides tools for people with vision impairments to improve their ability to see clearly
👉 Why there currently is no solution on the market for low to moderate vision impairments and the types of conditions that causes these impairments
👉 The challenges of taking an idea and building a successful startup at university and upon graduating
👉 The impact of technology and how over 70 countries and thousands of users are being positively impacted
Check out ReBokeh for more information about how to download the app and how you can build sustainable habits to improve your well-being.
You can learn about more impact driven solutions through entrepreneurship by following Talkin' Solutions on IG + LinkedIn + YouTube and host Will Cheshier on LinkedIn, Twitter and TikTok.
Sign up for the Talkin' Solutions Newsletter for weekly updates in the world of social impact investing and mission driven entrepreneurship.