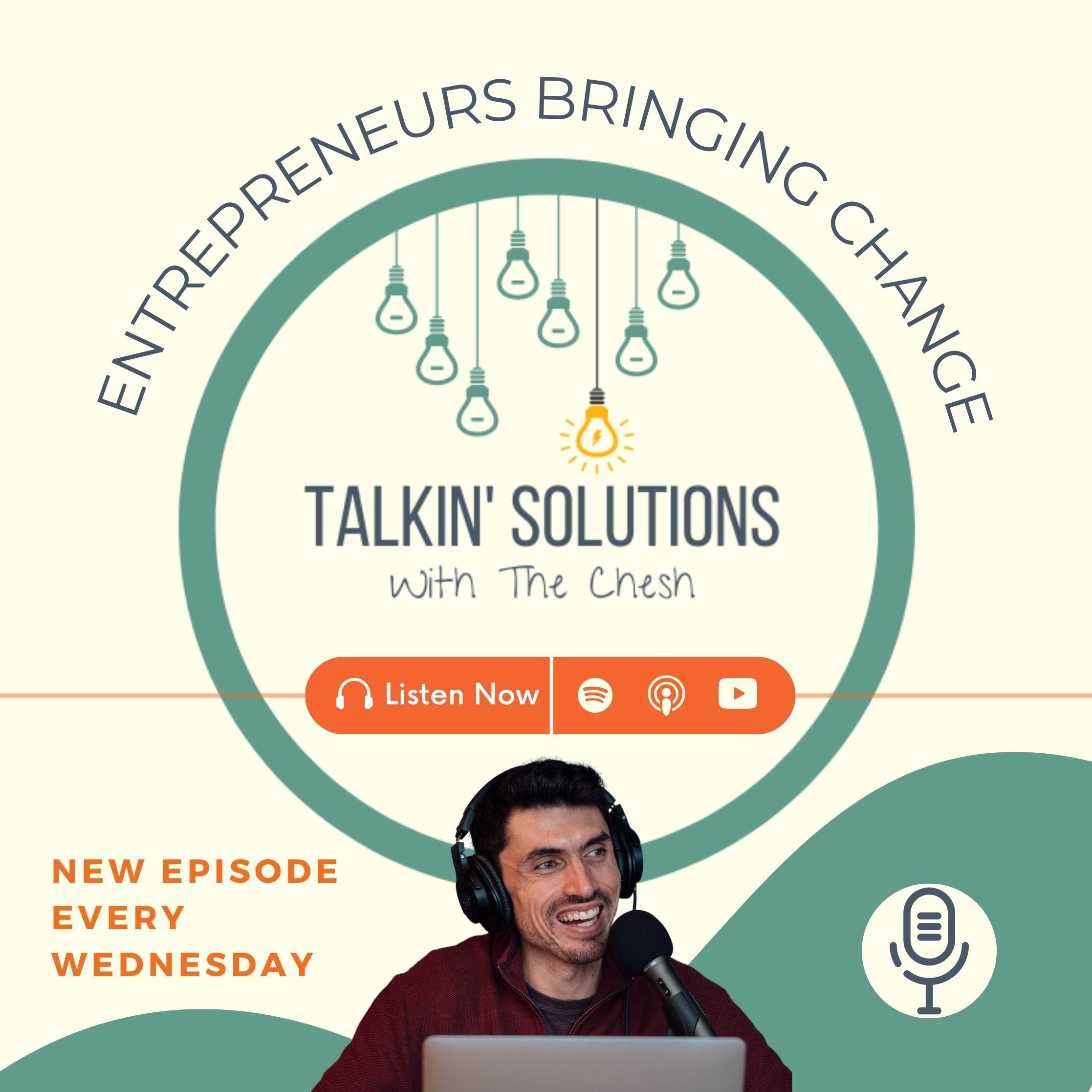 A weekly show highlighting global thought leaders with solutions to societal and global problems. Featuring impact driven founders, social entrepreneurs, authors, investors, employees, and more who are leading their industries in providing solutions to some of our most pressing problems. Learn about how their solution will help solve these societal and global issues, and what inspired them to take action. William Cheshier hosts the show and brings his professional broadcasting experience to the podcast world. An entrepreneur himself, Will hopes this podcast brings positivity to the table and inspires people to talk about innovative and exciting solutions.
Episodes
Wednesday Mar 15, 2023
Wednesday Mar 15, 2023
The co-founders of Wheel of Well-Being for Everyone Mamta Chaurdia & Sandy Blaine sit down with me for a discussion around the importance of well-being to your personal and professional life in this episode of the Talkin' Solutions Podcast.
Wowe is a well-being ecosystem and mobile app aimed at encouraging users to build sustainable habits to thrive. They focus on well-being from a "whole-person" perspective and how it impacts you personally and in your professional life. It is available on both iOS and Android.
In this episode we discuss:
👉 How to define well-being and the importance of it in your personal and professional life
👉 Tips to build sustainable habits to improve your overall well-being
👉 How startups, small businesses and corporations can utilize Wowe to provide better outcomes for their employees
👉 A walkthrough of the app and how it helps you build sustainable goals that fit within your lifestyle
👉 The health benefits of having a positive relationship with yourself and why it should be a priority
Get exclusive access as a Talkin' Solutions listener for a Free 3 month trial with the Wowe App by emailing hello@wowe.app and let them know you heard about them from the Talkin' Solutions podcast.
Check out Wowe for more information about how to download the app and how you can build sustainable habits to improve your well-being.
You can learn about more impact driven solutions through entrepreneurship by following Talkin' Solutions on IG + LinkedIn + YouTube and host Will Cheshier on LinkedIn, Twitter and TikTok.
Sign up for the Talkin' Solutions Newsletter for weekly updates in the world of social impact investing and mission driven entrepreneurship.