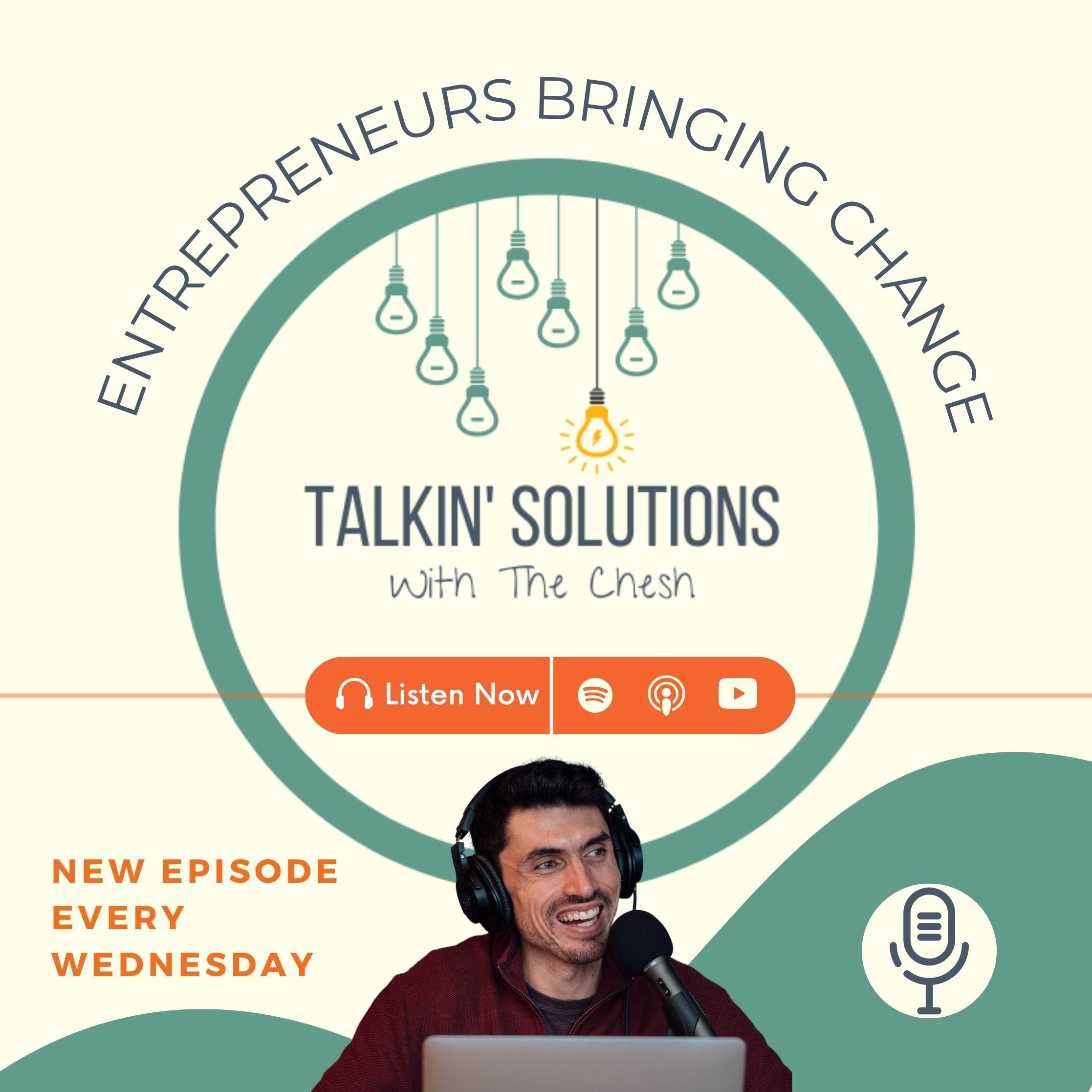 A weekly show highlighting global thought leaders with solutions to societal and global problems. Featuring impact driven founders, social entrepreneurs, authors, investors, employees, and more who are leading their industries in providing solutions to some of our most pressing problems. Learn about how their solution will help solve these societal and global issues, and what inspired them to take action. William Cheshier hosts the show and brings his professional broadcasting experience to the podcast world. An entrepreneur himself, Will hopes this podcast brings positivity to the table and inspires people to talk about innovative and exciting solutions.
Episodes
Wednesday Mar 01, 2023
Wednesday Mar 01, 2023
Ulrich Krzyminski is the founder of Beyond Plastic and joins me for a conversation around solutions to single use plastics and how his experience as an engineer led him to focus on solutions to the abundance of single use plastics in the world today.
Beyond Plastic has created the Beyond Plastic Award where they honor and showcase companies that are fostering new product and packaging solutions to do away with single use plastics.
In this episode we discuss:
👉 The history of single-use plastics and why we started to make them so abundant in our societies
👉 Plastic and its use as a material within our products
👉 The "So Long, Plastic" book and highlighting the great solutions to single-use plastics from companies and individuals across the world
👉 Focusing on how we can change our cultures to move away from single use plastics
👉 How Beyond Plastic highlights and promotes solutions to solving our problems with plastics
Check out Beyond Plastic for more information about what Beyond Plastic is doing in their mission to reduce the amount of single use plastics.
Follow Beyond Plastic on LinkedIn
Follow Beyond Plastic on Instagram
Get 30% off with code "CHESHTECH" and Buy the So, Long Plastic Book!
You can learn about more impact driven solutions through entrepreneurship by following Talkin' Solutions on IG + LinkedIn + YouTube and host Will Cheshier on LinkedIn, Twitter and TikTok.
Sign up for the Talkin' Solutions Newsletter for weekly updates in the world of social impact investing and mission driven entrepreneurship.