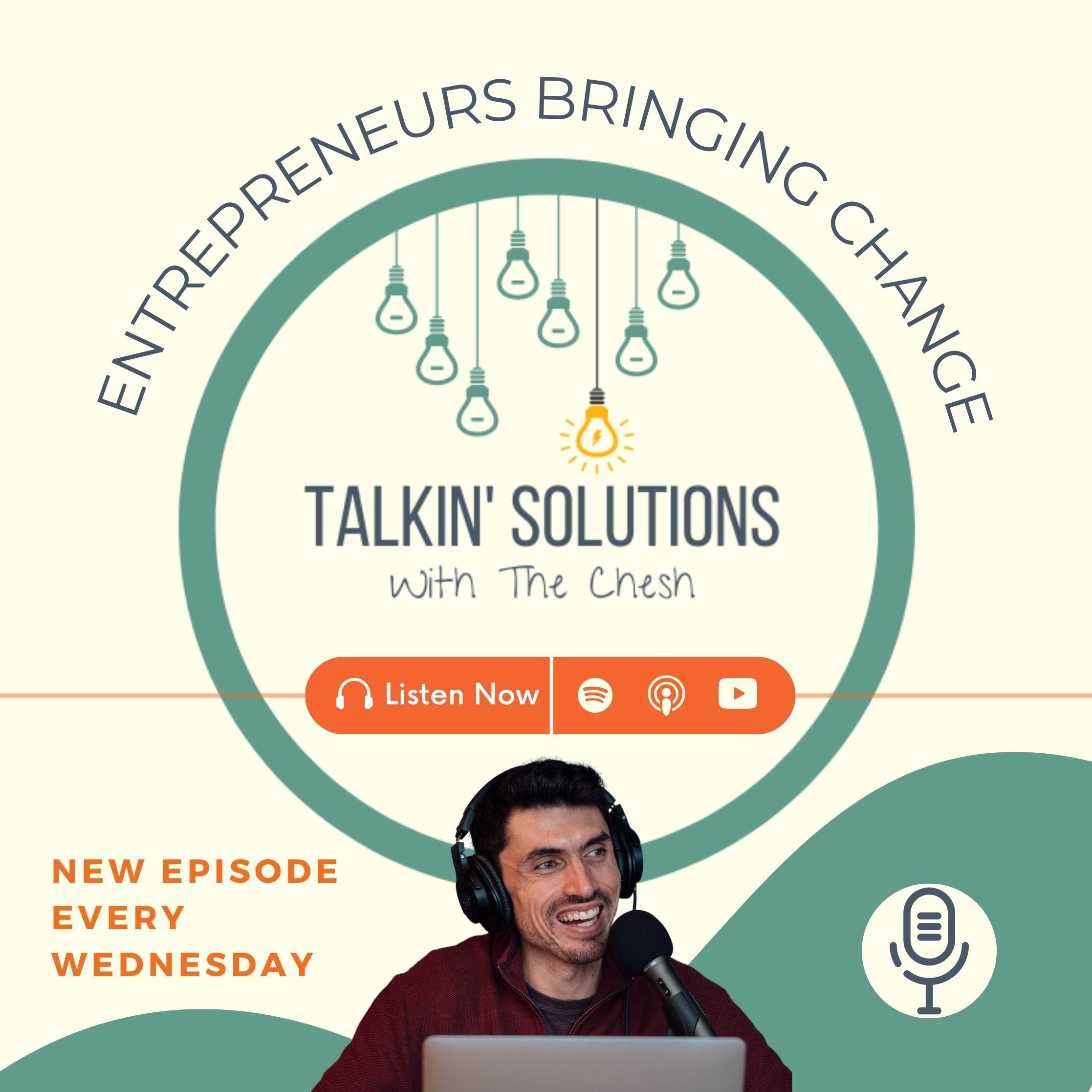 A weekly show highlighting global thought leaders with solutions to societal and global problems. Featuring impact driven founders, social entrepreneurs, authors, investors, employees, and more who are leading their industries in providing solutions to some of our most pressing problems. Learn about how their solution will help solve these societal and global issues, and what inspired them to take action. William Cheshier hosts the show and brings his professional broadcasting experience to the podcast world. An entrepreneur himself, Will hopes this podcast brings positivity to the table and inspires people to talk about innovative and exciting solutions.
Episodes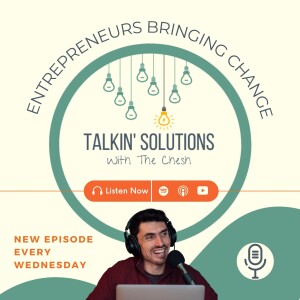 Wednesday Feb 15, 2023
Wednesday Feb 15, 2023
Solutions to making supply chains more sustainable is the discussion of this episode of the Talkin' Solutions Podcast as the Founder and CEO of Terran Industries Evannah Jayne joins the show.
Terran Industries is based in Australia and implements a business-to-business solution to provide companies with eco-friendly and sustainable alternatives to single-use plastics and other synthetic goods across the world. They focus on end to end sustainable supply chain and resilience solutions.
In this episode we discuss:
👉 The current challenges of supply chains and why they can be difficult to make sustainable
👉 How the supply chain creates 80% of the emissions and what parts are the largest contributors
👉 Why education is important in understanding and implementing sustainable solutions to improve supply chains
👉 How Terran Industries creates viable and efficient solutions to help companies become more sustainable
👉 The different areas where companies can improve their supply chains and business practices to be more sustainable
Check out Terran Industries for more information about how they work with companies to make their supply chains more sustainable.
Follow Terran Industries on LinkedIn
Import/Export TV Episode - Learning about the green economy and solutions
You can learn about more impact driven solutions through entrepreneurship by following Talkin' Solutions on IG + LinkedIn + YouTube and host William Cheshier on LinkedIn, Twitter and TikTok.
Sign up for the Talkin' Solutions Newsletter for weekly updates in the world of social impact investing and mission driven entrepreneurship.